Dec 5, 2013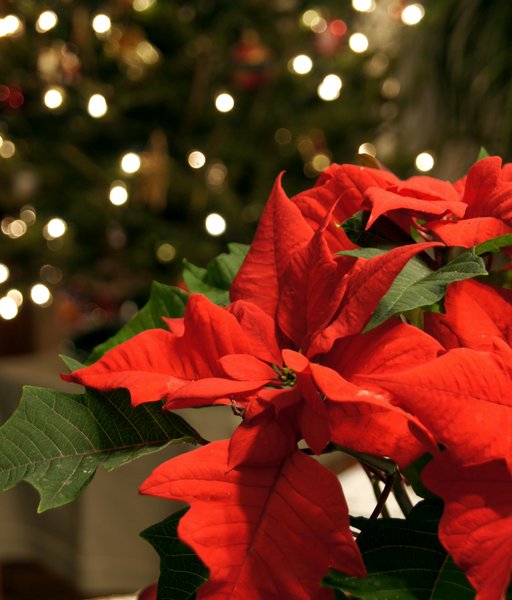 Did you know? RE/MAX is the official sponsor of both the National Home Show in Toronto and the Ottawa Home + Garden Show. And as
the holiday season fast approaches us, we know that some of you may have moving on your mind.
For those of you who are looking to buy or sell,
RE/MAX
has given us their list of holiday staging do's and dont's to get your home in gear. Check it out below!
8 Holiday Staging Tips


1. Move or eliminate some of your furniture
Staging your home is a great time to play musical furniture. Just because you have a chair that you like in the living room, doesn't mean it won't work elsewhere.

P

articularly during the holiday season, when new items are emerging, moving furniture around or even donating older pieces could really help open a space up.
2. Put up a smaller tree (no more than 4 feet)
A tall tree can distract potential buyers from the size and structural details of your home.

Things like baseboards, wall color, flooring, and even lighting elements may be hidden by a large Christmas tree.
3. Don't decorate with garlands
While garlands can be stunning at times, you don't want to hide the gorgeous appeal of your fireplace, banister, or counter tops with such heavy decor.

The last thing you want is for your space to look smaller than it is.
4. Put all wrapped presents away
Presents are another form of clutter, and the goal is to showcase a clutter-free space. It may be hard to find a place for your holiday gifts, however the more spacious your floor and tables appear, the less visual clutter and distraction there will be from the best features of your home.
5. Stick to white lights (not yellow)
One of the most important elements in making your home look warm and inviting is lighting. For your normal light fixtures, increase the wattage using fresh bulbs. For your holiday lights, stick to white strands of twinkle lights, too much color can be distracting.
6. Decorate in odd numbers (3s or 5s)
When decorating your home for the holidays, display your centerpieces, candles and frames in odd clusters. It's been proven that accessories in odd numbers are more pleasing to the eye. Also important, make sure your decorative elements vary in scale and texture to keep things interesting.
7. Bring the outdoors in



The holidays are a great time to display stunning plants and arrangement. But wait...DON'T BREAK THE BANK! Simply adding poinsettias to the dining room table, or scavenging your yard for some fern leaves, long twigs, and pine cones to throw in a vase is often all you need to do in order to liven up your decor while adding a splash of holiday color.
8. Float furniture away from wall
Many assume that rooms are larger when furniture is against the wall, however this is a myth in many cases. By grouping furniture in the center of the space, away from the walls, traffic flows much better, and the size of the room will appear larger.
____________________________________________
THE BUYERS REPORT CARD
Now that your home is Fit To Sell, you're probably looking to buy! Remember to be extremely thorough when examining potential properties. To assist, always bring along your RE/MAX Buyers Report Card.
A very helpful document, click here to download it now!