Apr 16, 2014
We're proud to announce our love of symmetrical home decor, particularly in the living room. With symmetry as a goal, a space ends up looking cleaner and more organized, it's also a great way to create a successful space without having rack your brain about what should go where.
7 Symmetrical Living Rooms
1. This space is extremely symmetrical, even down to the plants in the window! Notice how the symmetry in this room works to maximizes seating options.
2. While most of the items in this space are similar, notice the small differences in the table decor. These subtleties are a unique touch!
3. Notice how the mirrors in this classically designed space expand on the room's symmetrical layout.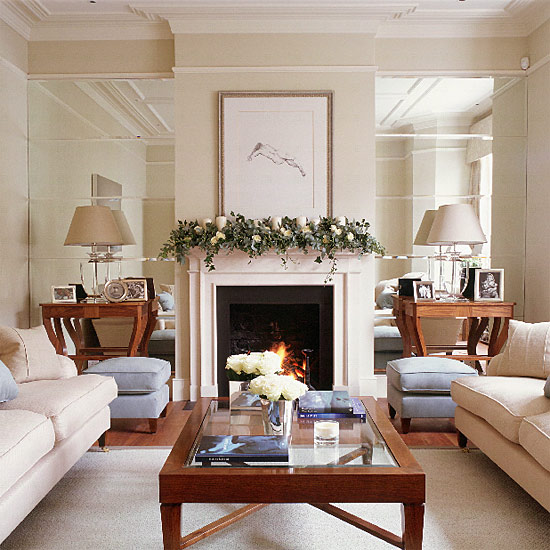 4. While these two zebra-print chairs make this space symmetrical, they're size allows them to moved easily if the space ever needs to be opened up for entertaining.
5. The symmetry in this cozy country space makes it a perfect room for social events like afternoon tea or game night.
6. Notice how the purple in the chairs is tied in with the purple lamps on the opposite side of the room. This color helps to balance the space.
7. Notice how the rest of the space remains colorless in order to offset the bold color of the sofa.