May 2, 2013
AVOCADO
,
CINQO DE MAYO
,
COOKING
,
Default
,
HEALTHY
,
MEXICO
,
RECIPE
,
SALSA
,
SUMMER
,
TACO
,
TASTY
No comments
With summertime and Cinco de Mayo approaching (on May 5th haha) I felt it was the perfect time to showcase some amazingly delicious, simple and mostly-healthy Mexican-inspired recipes!  With some avocado, salsa and tortilla crunch, you're sure to have the PERFECT weekend dinner party.  Enjoy!
10 Perfect Mexican Recipes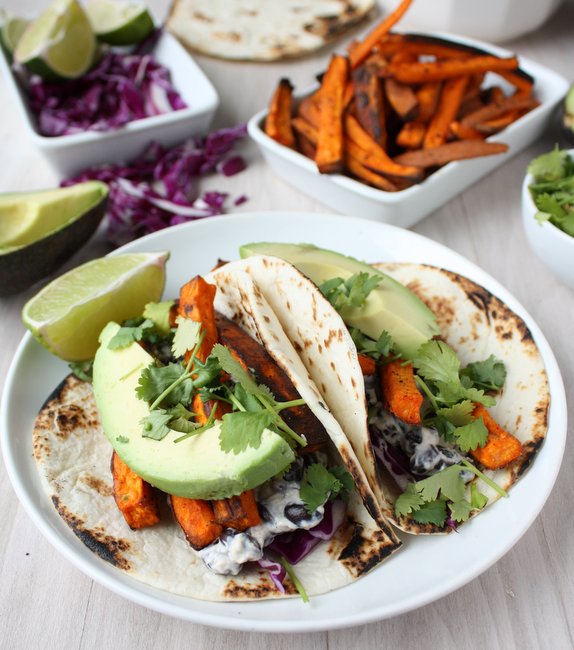 Sweet Potato Tacos, RECIPE: The Kitchen Paper
Chicken & Acorn Squash Enchiladas, RECIPE: Imma Eat That
Mexican Sweet Corn Salad, RECIPE: Uma's Kitchen Experiments
Crockpot Tortilla Soup, RECIPE: Stick A Fork In It
Mexican Stuffed Peppers, RECIPE: Pip & Ebby
Avolantro-Lime Vinaigrette, RECIPE: The Brass Halo
Easy Tostada Bowl Salad, RECIPE: Immaculate Bites
Skinny Strawberry Margarita, RECIPE: Eat. Drink. Love.
Black Bean Pineapple Guacamole, RECIPE: Rock Ur Party by Tablespoon
Churros with Mexican Hot Chocolate, RECIPE: Tracey's Culinary Adventures