Mar 6, 2014
Who doesn't love a fantastic soup recipe? Well, to keep your stomach satisfied,
CHEESEWERKS
has provided us with another delicious and original dish! For a brief moment, forget about mother nature's chill and prepare yourself an amazing bowl of
CHEESEWERKS CHEDDAR + ALE SOUP!
As Canada's only restaurant dedicated to Cheese,
CHEESEWERKS
offers a full range of ooey gooey delights including Mac + Cheese, Nachos, Quesadillas, Grilled Cheese and House-made Soups. All are made with fresh, local ingredients and served with their house-made Sodas, small–batch Craft Beers or local Wines from the Niagara or Prince Edward County regions.
Kevin Durkee,
CHEESEWERKS
Big Cheese has shared his Cheddar + Ale Soup recipe, enjoy!
CHEESEWERKS CHEDDAR + ALE SOUP
INGREDIENTS
1 medium, Carrot, peeled and chopped
1 ½ cups Beau's All Natural Lagered Ale
1 ½ cups Chicken or Vegetable Stock
2 cups Balderson Aged Cheddar, shredded
Salt + Black pepper, to taste
Hot Sauce + Worcestershire Sauce to taste
DIRECTIONS
1. Melt the Butter in a high sided soup/stock pot.
2. Add the Onions and cook until golden brown.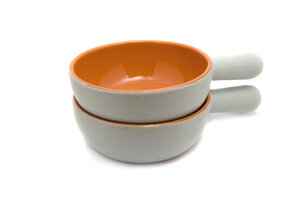 3. Add the Carrot + Celery and continue to sauté for a few minutes more.
4. Stir in the flour and continue cooking for a few minutes more. (making a thick roux / paste)
5. Pour in Ale, Stock and Cream and simmer until the soup has thickened. Approximately 3-6 mins.
6. Add the grated Cheddar, melt and stir until combined and smooth.
Salt and Pepper, Hot Sauce + Worcestershire Sauce
ENJOY:
Serve with a slice of artisan bread or grilled cheese / or top with pretzel croutons.
*TIP:
If the soup is too thick, add warm Beer. If the soup is too thin, add more Cheese.
FOLLOW CHEESEWERKS ON SOCIAL MEDIA!
___________________________________________________________
Don't miss Kevin at the National Home Show where he'll be sharing this recipe and more live on stage!